Books about Laura Ingalls Wilder - for all ages - and  the  LIW  Home Sites.

Author, Historian, Lecturer, and Leading LIW Biographer;  Books with pictures of LIW  Home Sites.

HELPFUL WEBSITES

FOR

HOMESCHOOLING FAMILIES

Several conventions throughout the United States

Minnesota Association of Christian Home Educators

Judy Green shares stories and artifacts related to Laura's life and books.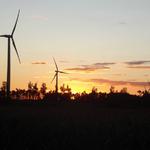 We enjoy some beautiful scenery on our tours.

This picture was taken in western Minnesota.

Find out more about Laura Ingalls Wilder,  the 

TV show, recipes, family fun ideas, stories shared by people with Little House experiences,  and the opportunity to order many books and DVDs.

See their new Little House on the Prairie fabric collections (Andover Fabrics).   You will also enjoy their line of accessories for 18" dolls.

(The Queen's Treasures)

Keystone Historical Museum in Keystone, SD, has so much Little House history, since Carrie Ingalls (Swanzey) lived there for 35 years.  Many of Carrie's personal items and those belonging to the family are on display here.